Teeth Whitening at
Smiles Are Us Park Holme
Ready for Your Best Smile?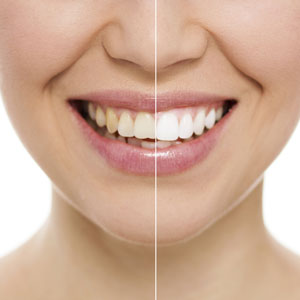 Everyone wants to look their best every day and having a bright and white smile is an important part of this. At Smiles Are Us Park Holme, we can help you to transform your appearance by achieving the white smile you dream of. We only ever use the most trusted and safest materials, which is why we utilise the popular Opalescence system for our whitening procedures.
Whether it is in-chair whitening with one of our professionals at Smiles Are Us Park Holme, or a take-home kit to use in the comfort of your own home, we have an option for you to smile your best and with confidence.
In-chair Teeth Whitening
For those wanting to achieve their most beautiful smile in the shortest amount of time, our in-chair whitening is the optimal choice. Whether you are busy with work or other commitments, or an important event is coming up, in-chair whitening will give you a smile up to eight shades whiter in just a one-hour session. The procedure is quick, easy and pain-free, plus you can look forward to leaving Smiles Are Us Park Holme looking and feeling amazing.
At Smiles Are Us Park Holme our dental professionals are highly skilled and experienced and will do our best to make you feel comfortable. The first step is to polish your teeth to remove any stains you have picked up since your last clean, before we place a concentrated whitening solution straight onto your teeth. Once this solution is applied, we expose your teeth to a specialised light, which will assist in dissolving stain particles from your teeth to reveal the whiter enamel underneath! Thanks to Smiles Are Us Park Holme, your best smile isn't just achievable – it's easy!
At-home Whitening Kits
For those who would prefer to achieve their best smile from the comfort of their own home, we offer take-home whitening kits also using the Opalescence system, which will make your teeth up to eight shades lighter over a period of two weeks. Smiles Are Us Park Holme will provide you with a take-home care pack, which contains custom trays fitted to your mouth. The tray is filled with a whitening gel and must be worn once per day. After two weeks, you will start to see your desired results – whiter, healthier looking teeth that will fill you with confidence.
Want to Learn More?
Achieving a whiter and more brilliant smile is an important step in improving your overall confidence and wellbeing. Contact us today to schedule a consultation with our friendly and experienced team! We'll tailor a treatment plan to suit your individual smile.

Teeth Whitening Park Holme, South Plympton, Marion, Ascot Park, Plympton SA | 08 8277 9747