Dental Fillings at
Smiles Are Us Park Holme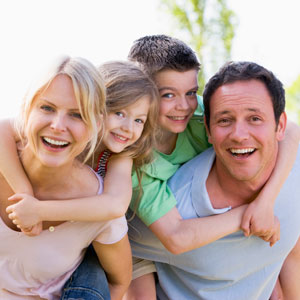 In our clinic, we believe in only offering our patients with the highest-quality and most trusted services. Just one of our common general dentistry procedures are dental fillings, which provide a safe, effective, and aesthetically pleasing solution to treating tooth decay and cavities.
Our White Restorations
When it comes to restoring your tooth successfully, you can forget amalgam fillings. At Smiles Are Us Park Holme, we use nothing but the most modern and durable materials and choose to provide white restorations for a seamless and stunning smile.
Using trusted and durable white composite resin in our dental fillings allows us to match your restoration to the rest of your mouth, meaning that no one will even know it's there. Additionally, these fillings allow for a much less complex and invasive procedure than the amalgam fillings of the past, as the white composite resin material more easily adhere to your tooth's surface. This helps to save you time, additional treatment costs, and further discomfort.
Are You a Candidate for a Dental Filling?
We understand that noticing the signs of decay, particularly when its in its earliest stages, can be difficult. If you have any of the following symptoms, then it may be time to schedule an appointment with one our professional dentists:
Tooth sensitivity, especially when eating and drinking
Pain in any teeth when chewing
A tooth that is beginning to darken in colour
The feeling of rough spots on a tooth
Food collecting in areas of the tooth after eating
Want to Learn More?
Do you think you may require a dental filling? If you're experiencing any of the concerns above, then we encourage you to call Smiles Are Us Park Holme and book an appointment today. Our friendly team will discuss our high-quality white restorations with you and help you treat your tooth decay successfully.
CONTACT US
Any surgical or invasive procedure carries risks. Before proceeding, you should seek a second opinion from an appropriately qualified health practitioner.

Dental Fillings Park Holme, South Plympton, Marion, Ascot Park, Plympton SA | 08 8277 9747